A very sad update to this horrific story of an attack on a young Pakistan Christian boy, Nauman Masih, died of his injuries, after being set on fire. News reports and human rights groups have recorded a video declaration by this 14 year old boy as being attacked for his faith.  In a video statement made while the child was in the hospital, the now dead boy Nauman Masih stated: "I work at a tailor shop. I was returning from the shop when two men on motorbikes stopped me and asked about my religion. When I told them I am a Christian, they started calling me names." "When I asked them not to abuse me, one man poured kerosene on me and lit a match. I ran toward a heap of sand and lay down. A few people from the community put out the fire by putting sand on me. After that I fell unconscious."
His funeral was held at the St Ignatius Catholic Church in Shera Kot, a district of Lahore, and was reportedly led Father Samson Dilawar and a number of other Christian leaders also attended. Christianity Today reports that 2,000 attended his funeral.
BPCA chairman Wilson Chowdhry issued a statement that "Nouman was brave throughout his pain and spoke of forgiveness for his attackers. He dies a martyr and will no doubt be with the Lord today." "Please pray for his family who have had to endure 5 days of extreme heartache and can expect little justice."
The Catholic Herald reports that: "Nasir Saeed, director of CLAAS-UK, said: 'The perpetrators must be brought to justice for lessons to be learned and to act as deterrents. Other people, and if necessary the government, must introduce some stringent punishment.'
Another link to his video testimony is provided below.
"[fbvideo link="
" width="500″ height="400″ onlyvideo="1″]
Other media in Pakistan have sought to promote a different story.
Those who support our universal human rights know that in every instance, the death of a 14 year old child is disgraceful and a shame to our responsibility to keep our young people safe from such harm. Every person of every faith knows what the moral consequences for burning a child to death will be.
In Lahore, Pakistan, Responsible for Equality And Liberty (R.E.A.L.) originally reported of the attack which took place Friday, April 10, 2015.  He was reportedly set on fire by two unidentified men on motor bikes, who threw kerosene oil on him and ran away after setting him on fire, after first asking him if he was a Christian or a Muslim. After he replied that he was a Christian, he was attacked. The child was admitted in Mayo Hospital Lahore for treatment.
Such a contemptible crime against the universal human rights of our children must be condemned by all people of human decency and all faiths. We urge their support in ending such vicious attacks on children in Pakistan.
We have learned that the Pakistan Christian Post has also reported on this horrific attack, where they have identified the child attacked, and has also provided reference to a report on this by The Voice Society.   The Voice Society has provided a detailed report on the attack on this child, and The Voice Society reported that this child had burns over 55 percent of his body.  Dr. Nazir S Bhatti, President of Pakistan Christian Congress (PCC) raised a question "where is Chief Minister of Punjab Mian Shahbaz Sharif and Interior Minister of government of Pakistan Chowdhry Nisar Ali" when such attacks on Christian children are happening.
We urge support for our universal human rights, including security and religion for all people, and we call upon the government of Pakistan to end the oppression of Pakistan Christians in their country and use its law enforcement to punish these attackers.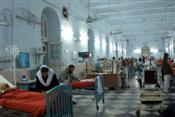 // ]]>