On Sunday, December 17, 2017, the ISIS terrorist movement committed a terrorist attack on a Christian minority church in Pakistan's Quetta. The ISIS terror attack involved the use of two suicide bombers who targeted the Bethel Memorial Methodist Church, killing 11 and injured 57. The Sunday, December 17, 2017 Christian worship service was held on the week before Christmas, several hundred worshipers were at the Bethel Memorial Methodist Church, when an ISIS terrorist suicide bomber exploded his suicide bomb vest at the church hall's entrance. A second ISIS terrorist suicide bomber attempted, but failed to detonate his explosive vest but was unable to accomplish such terrorist violence and a gun battle broke out between the terrorist and security forces. The ISIS Amaq News Agency reported that ISIS took responsibility for the terrorist attack.
CBS News reported: "Kal Alaxander, 52, said he was at the church with his wife and two children during the attack. 'We were in services when we heard a big bang,' he told the Reuters news agency. 'Then there was shooting. The prayer hall's wooden door broke and fell on us. We hid the women and children under desks.' Fifty-seven people were wounded in the latest attack, including seven who were listed in critical condition, according to Wasim Baig, a spokesman for Quetta's main hospital. A young girl in a white dress sobbed as she recounted the attack to Geo television, saying many people around her were wounded.Aqil Anjum, who was shot in his right arm, told The Associated Press he heard a blast in the middle of the service, followed by heavy gunfire. "It was chaos. Bullets were hitting people inside the closed hall," he said."
Christian minority father Sohail Yousuf told Christianity Today that "We had sung songs, and children had presented a Christmas program. Pastor Simon Bashir had finished his sermon, and we were moving towards the altar when we started hearing gunfire outside the church. We bolted all the doors and were praying that God would protect each of us. Then a suicide bomber blew himself up at the main door. The explosion shattered the door and injured many inside. When some rushed outside, they were injured by gunfire as the terrorists were on the church lawn. But soon the situation was brought under control by the volunteer church security guards and police present there." Christianity Today reported that "Yousef's 13-year-old daughter Mehak lost her life; her 16-year-old sister Wasiqa is in critical condition after an operation in Quetta's Combined Military Hospital (CMH)."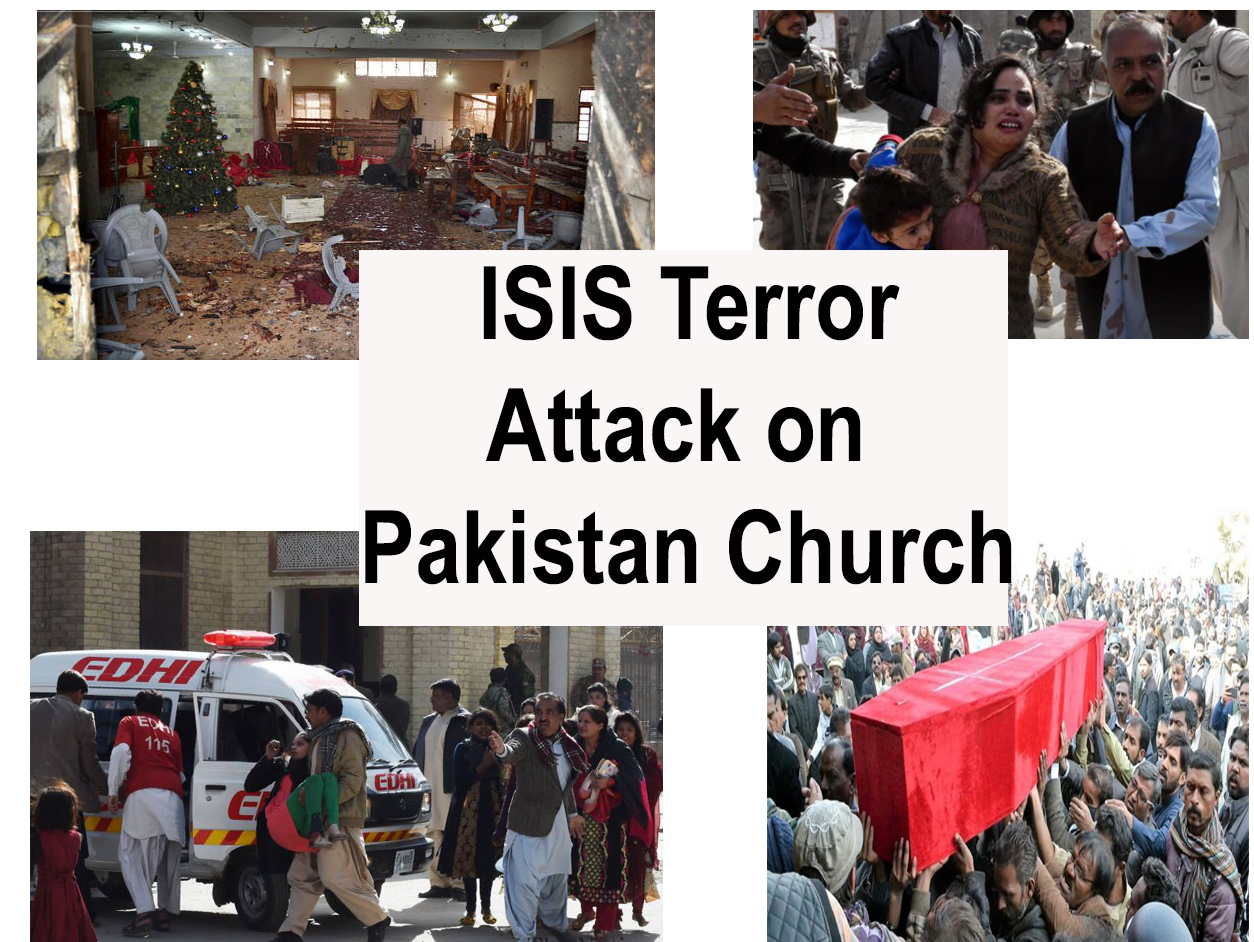 ————
Responsible for Equality And Liberty (R.E.A.L.) extends its condolences and prayers for the victims and loved ones of yet another horrific act of terrorism. Terrorism is an attack on the shared Universal Human Rights of all of our fellow human beings, and is assault on the Universal Human Rights of all people. We must all reject terrorism and the extremist ideolodgies and promoting such terror anywhere in the world.